25th Anniversary Celebration Donor Dinner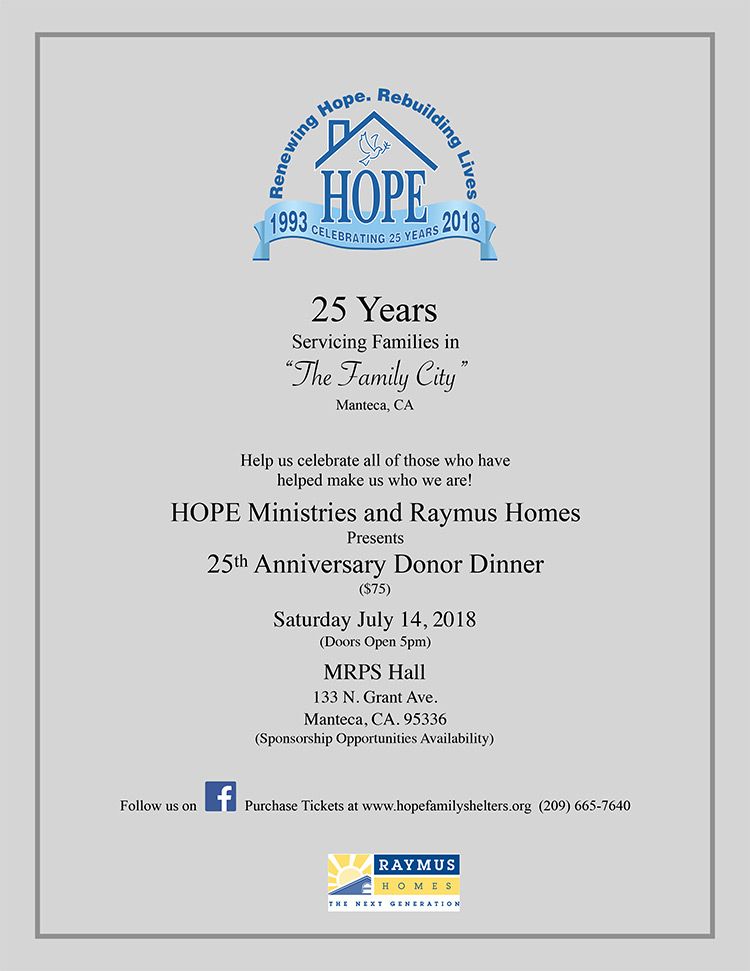 ---
HOPE Ministries a.k.a. HOPE Family Shelters, is excited to announce the 25th Anniversary Donor Dinner. We are celebrating 25 years of serving families in, "The Family City." This year's headlining guest speaker is the newly inducted Manteca Hall of Fame, retired Pastor of Crossroads Grace Community Church, Pastor Mike Moore. Pastor Mike along with other founding members will commemorate the impact that their involvement had on HOPE Family Shelters homeless outreach ministry and the success it has had in servicing families in need over the years. Please join us for an evening of celebrating our past and casting a vision for our future in the continued efforts to serve our community with excellence!
Tickets are $75 and can be purchase here or by calling 209-665-7640. In addition to your ticket we ask that you consider donating a H.E.L.P. Bag (HOPE Encouraging Love Purposefully). The H.E.L.P. Bag's will be distributed while we are engaging members of our community through outreach. Bring one to the event and be entered to win a fun door prize! H.E.L.P. Bag description below. Thank you for considering this event and hope to see you there!
H.E.L.P. Bag includes: small washcloth, bar of soap, travel size shampoo/conditioner, travel size toothpaste/toothbrush, travel size deodorant, comb, razors, personal size Kleenex, chapstick, Q-tips and Band-Aid's.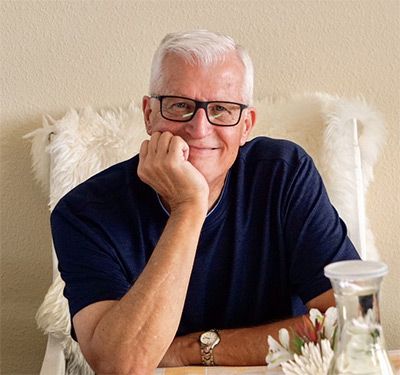 Manteca Hall of Fame Pastor Mike Moore of Crossroads Grace Community Church
---
**Purchase Event Tickets**
---